It is important to test the resilience of our strategic plan against the uncertainty of the future.
To accomplish this, we built on the scenario planning exercise carried out in the more than 20 community engagement sessions facilitated by the steering committee.
These engagements identified the most impactful and uncertain drivers of change for the Faculty. The two most impactful and uncertain drivers in each session were used as axes to create a two-dimensional future space (see Diagram 1).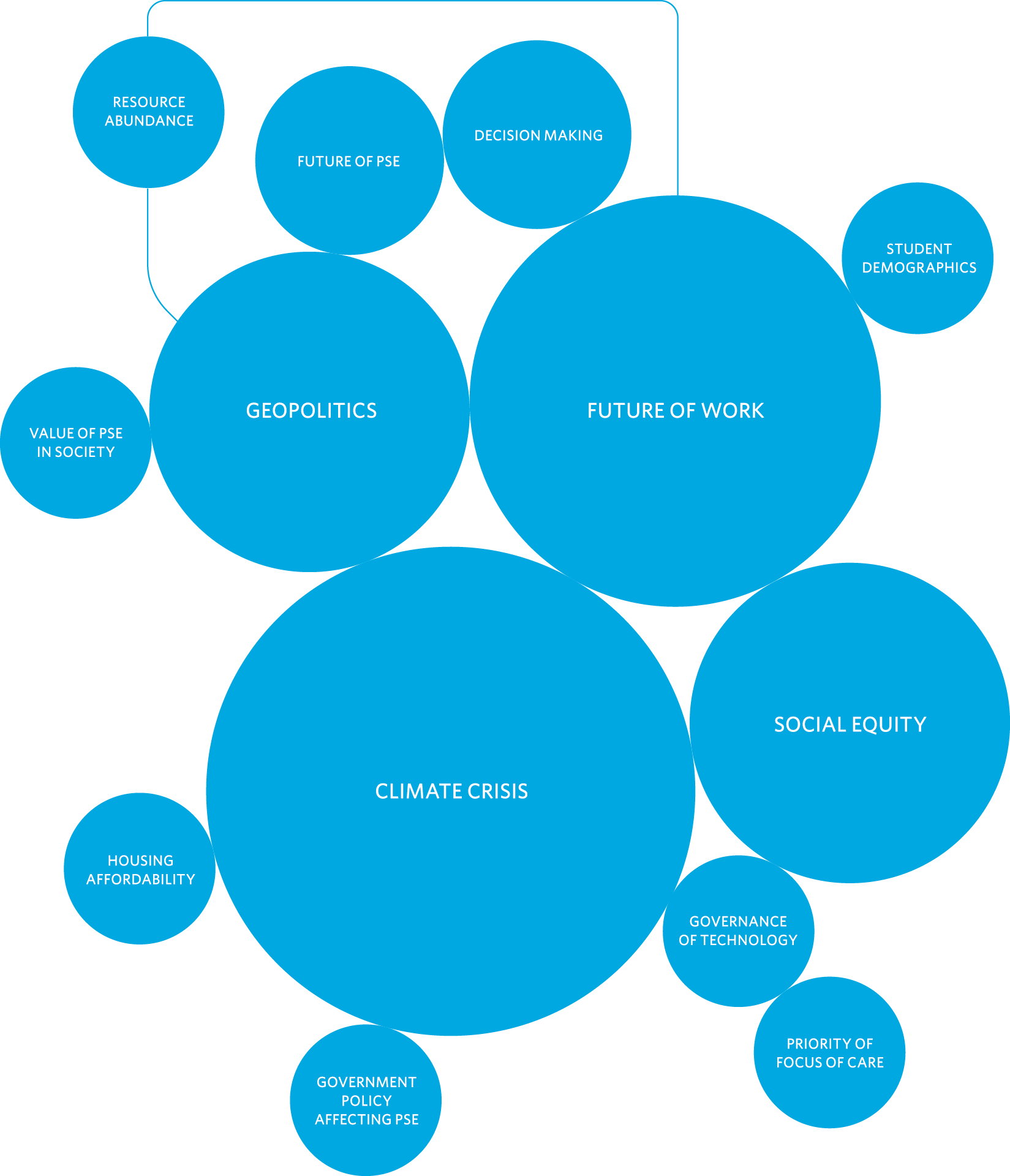 Participants then explored and described four potential futures at the extremes of each driver, and developed strategies to ensure success in each world.
To test our strategic plan, we developed four potential futures (see Diagram 2) using axes based on insights gained through our engagements. Many engagements explored the potential regulatory, legal and policy oversight around key drivers like social equity and climate change as they are strongly influenced by government regulation. Therefore, we chose regulation and deregulation as an axis.
Potential future worlds
We also selected a local and global focus to capture the questions raised around whether society would continue to build on the current trends of globalization or whether it would turn inward and focus on regional problems and issues.
We described these four futures in relation to our priorities (Future of work, Thriving cities and communities, etc.) and explored how our Faculty will need to position itself for success. This process provided a broad and comprehensive review of our strategic plan in a framework that ensures resilience in the face of an uncertain future.